While other services ask up to $50 for radio/navigation code retrieval, we provide it absolutely for free! You only need to provide your car model, V.I.N. Number (Vehicle Identification Number), a valid email address.
What is V.I.N. (Vehicle Identification Number)?
The 17-character Vehicle Identification Number says almost everything about your car. It includes location and year of manufacturing, safety features, model and more.
The V.I.N. number is the identity card of a vehicle. It is not repeated and, since 1981, it carries 17 characters including numbers and letters. The alphanumeric sequence that makes up the number, officially called Vehicle Identification Number (VIN), provides various information about the car.
To find out the VIN number of a vehicle, simply look for the corresponding boxes on the Vehicle Registration and Licensing Certificate (CRLV). The VIN is on both sides of the document. 
VIN number can be also found on the car window or on the other parts of the car, like in the picture.
Why to use our services?




Because we offer the simplest solution to get radio/navigation codes, for free via TrialPay.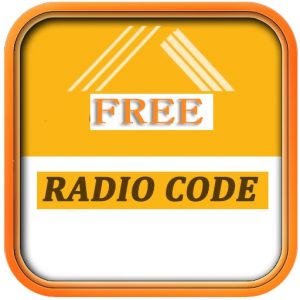 What is TrialPay?




TrialPay is a system in which a client gets an item for free. All you have to do is to complete an offer from one of TrialPay advertisers, then TrialPay uses their advertising revenue to pay for your radio/navigation code.


Check Wikipedia for more information's about the TrialPay system: http://en.wikipedia.org/wiki/TrialPay
COMPLETE FORM AND START CODE RETRIEVAL PROCESS
Over 5430 radio/navigation codes provided since 2016
SUBMIT FORM – Request your Radio/Navigation Code via advertisers